Exclusive First Look at Ballet Central Repertoire: Dance Europe Film
Central School of Ballet recently invited Dance Europe Editor and Photographer Emma Kauldhar for an exclusive first look at one of the renowned pieces of repertoire to be featured in this year's Ballet Central tour.
Dance Europe were welcomed to the school to film during a rehearsal of Sir Frederick Ashton's 1961 work, The Two Pigeons. The final Pas de Deux from the ballet is to be featured in Ballet Central this spring and summer, performing to 13 venues across the country. Leading the rehearsal was Isabel McMeekan on behalf of The Frederick Ashton Foundation. Isabel McMeekan previously danced many of Ashton's works with Birmingham Royal Ballet and The Royal Ballet Company and is now under the tutelage of Lynn Wallis on the Foundation's shadowing scheme which aims to train future Ashton répétiteurs.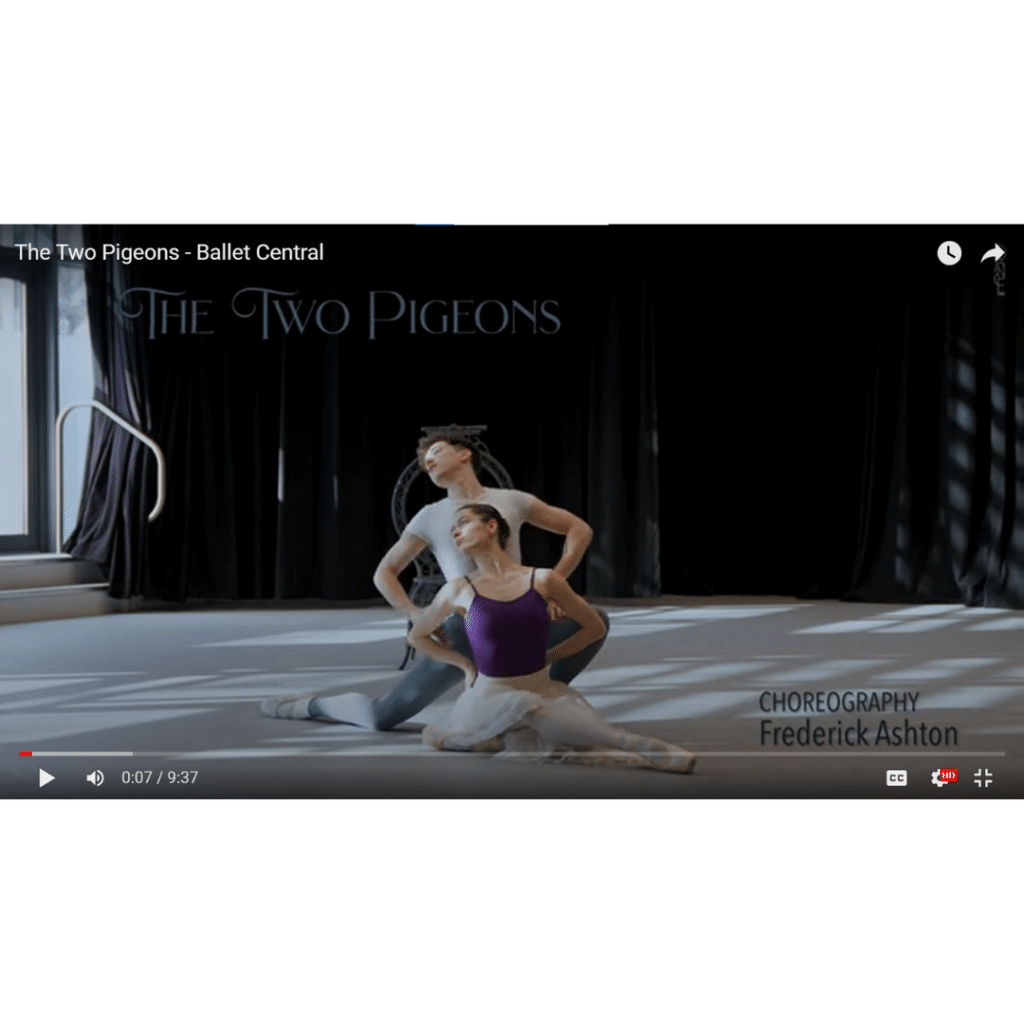 Kate Coyne, Artistic Director, spoke about her vision for the school and the thought behind her choice of repertoire for this year's tour: "As Central reaches its 40th birthday I wanted to celebrate some of the history of the school and its alumni, and create a programme that both appreciates its past and the present but also highlights the talent and creativity that has been nurtured over the years. Each of the works in the programme for Ballet Central has a thread that connects it to the school and its people. Our Founder Christopher Gable was the first to dance The Two Pigeons, and Michael Pink was his great collaborator and first Director of Ballet Central. Sophie Laplane is a graduate of our MA course in choreography, and her work was staged by alumnus Thomas Edwards. Another former Central student, Morgann Runacre-Temple is creating a new work, as is Darshan Singh Bhuller who was in his final year at The Place when Central started there. I aim to introduce the students and audiences to a range of work that embraces classic pieces alongside newly commissioned work and shows that ballet is a living art form with the capacity for growth. Ballet should continue to look outside of its own history to make new ones."
Audiences can see behind-the-scenes in Dance Europe's film of The Two Pigeons rehearsal at balletcentral.co.uk or via the magazine's YouTube channel.